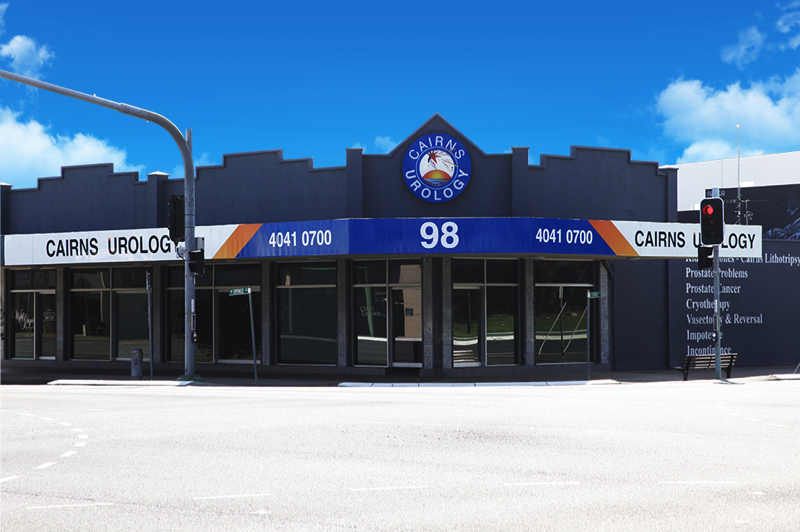 Talk on Prostate Cancer, From leading prostate cancer specialists in North Queensland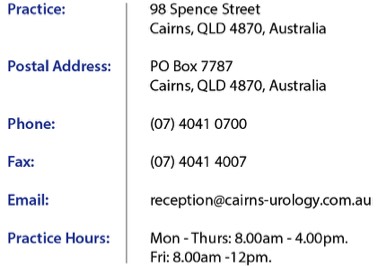 Welcome to Cairns Urology


At Cairns Urology, we have been caring for you, our patients and our very many referrals from you, since 1997.

Over the years, we have worked effectively on developing innovation and change in different treatments and therapies; assisting our patients to rewarding and effective recoveries and recovered function through the journey of diagnosis and treatment.

We have been studying and developing new ways to diagnose Prostate Cancer to help our patients through the challenging times of finding the appropriate and most effective treatments for them.
In our Cryotherapy treatments, we have been helping patients with new technology, allowing them to continue in their lives with little or no downtime after surgery.

We want to take care of our patients so that they can be diagnosed, treated and recover and move on with their lives confidently and comfortably.


Call us on on 07 4041 0700 for any queries or just
book an appointment